Free Lenox Hole Saw Offer.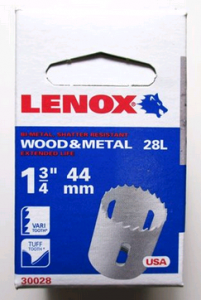 Aston Distribution are giving away a free 44mm Lenox Wood and Metal Hole Saw when you purchase 4 or more CnZMate or PurlMate products. Use your hole saw when you are mounting your CnZMate mounting blocks.
If you have purchased 4 or more PurlMate or CnZMate products after 1 September 2016 please send an email with the following information to: offers@astondistribution.co.nz.
Your Name
Your Business Name
Business postal address (so we know where to send your hole saw)
Copy of your proof of purchase (receipt)
We'll then post your new hole saw out to you.
Thanks for purchasing our PurlMate or CnZMate product. We hope you enjoy using them.
For full terms and conditions see here.
Aston Distribution.